ABOUT US
Meet Our Leaders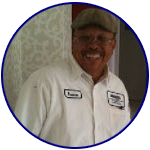 Curtis Brown, Sr.
A military veteran and a father to six, opened Windows Plus in 1981. Since then, he, his son business partner, and his team have been serving Middle Georgia as the best cleaning service in the area . With over 35 years of experience in the industry, he has been not only been able to pass down his legacy to his family but also to create employment opportunities for other families as well.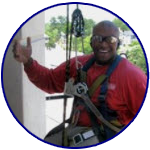 Phillip C. Brown
The middle son and business partner of Brown, Sr, worked with his father—cleaning windows and gutters and mold—even as a teenager. However, after graduating college with a Bachelor in Business Administration, he returned home to become his father's business partner and to assist with the company's growth and development. As Windows Plus Operations Manager, Philip has the responsibility of hiring and training members, quoting projects, and overseeing day-to-day operations.
Why The Other Guys Can't Compete
Windows Plus, Inc. Is Fully Licensed & Insured Professionals

Window Plus Inc. Offers Customized Cleaning Programs

Windows Plus Inc. Guarantees Customer Satisfaction
Get Your FREE Quote TODAY!